27 March, 2019: This time Tiger Woods is just happy to be here.
That doesn't mean the three-time World Golf Championship – Dell Technologies Match Play champion isn't hoping to make it a fourth win in the man on man showdown – he's just cognizant of the progress he's made to be back for the first time since 2013.
In that time Woods' has had four back surgeries. He also recently dealt with a neck complaint. But he's also successfully returned to the winner's circle at the 2018 TOUR Championship. It is that victory, and the schedule he endured, that gives the 43-year-old confidence he could get through seven rounds in five days to win.
"Hopefully I can play well enough to get to that point to where I'm in the finals," the 80-time PGA TOUR winner said on the eve of his first match.
"The end of last year gave me a lot of confidence that I played as many events as I did to end the season. I was tired, but my body held up.
"My training has been pretty good. My neck has been feeling better, which is nice. And so I have to play well and beat the guy in front of me in order to have that situation where I'm there on Sunday in the finals. There's a lot of work to be done between now and then."
Woods is slated to play against fellow TOUR winners Aaron Wise, Patrick Cantlay and Brandt Snedeker in his group. In his 13 previous appearances in the event it was a single elimination format.
"I'm looking forward to getting introduced to this new format. This will be a little bit different than what I'm used to," Woods added.
"I guess you can halve a match and still move on. And so that's different. I don't really know the intricacies of it all. I just know that I need to win all three, and I move on. It's not real complicated. Play well and take care of the guy in front of me.
"I'm looking forward to the fact that I just get to focus on one guy. Each and every shot is different, and you don't really care what the rest of the field is doing. I just have to beat the guy standing in front of me."
The first guy up is PGA TOUR Rookie of the Year Wise, a 22-year-old that Woods is actually well aware of given his old college teammate Casey Martin was Wise's college coach when he was winning an NCAA title in 2016.
"I watched him play well when they were in Eugene. And Casey said a lot of good things about him when he was being recruited, as well as when he was in college. Amazing talent," Woods said.
"Obviously he won at the Nelson and he has the game to win golf tournaments. I get to go out there and put a lot of pressure on him and hit the ball well and hopefully get the ball in the right spot to make putts."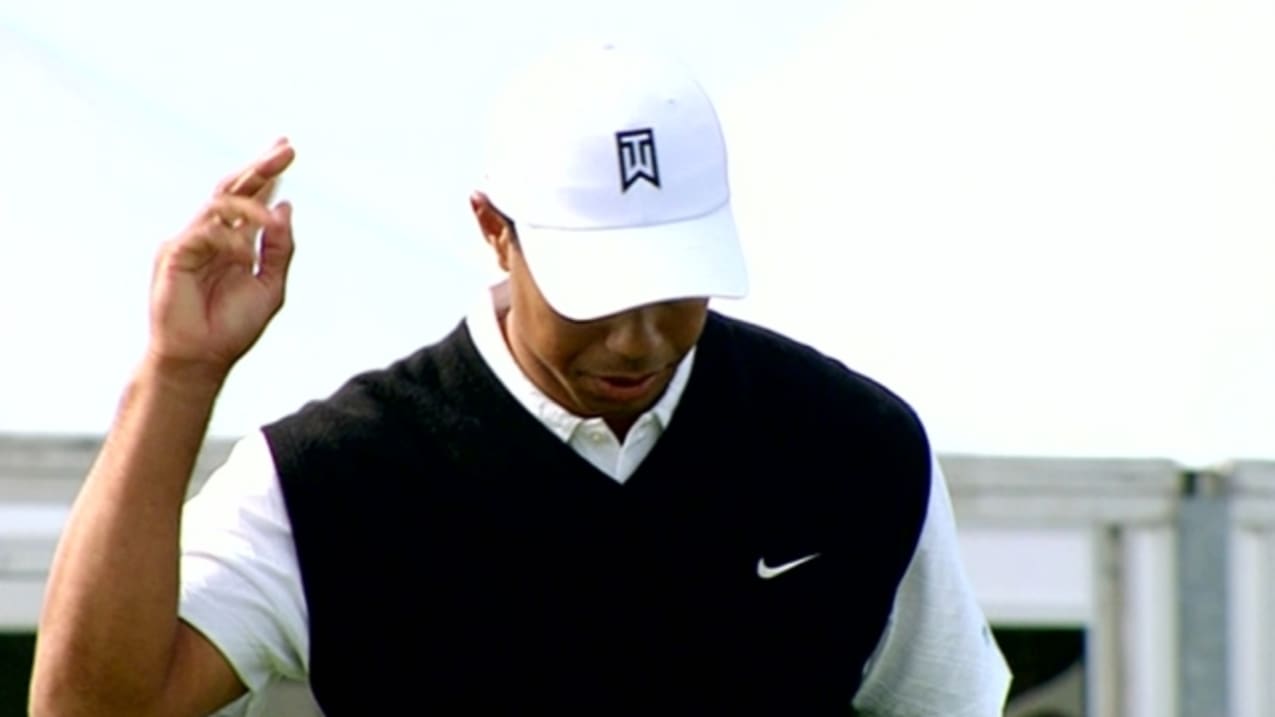 Source – PGA Tour