July 17, 2019: Five years ago, Matt Wallace was ready to give up on his golfing dreams. His game was in the doldrums, his confidence in the skip. 
But on Thursday, in a victory for perseverance, the 29-year-old will tee off alongside Tiger Woods at The 148th Open. The road back has been gradual but the curve is now trending sharply up.
No longer with his face pressed again the window on the outside looking in, Wallace is a major draw.
A T-3 finish at the PGA Championship was followed by a T-12 at last month's US Open, while he has three European Tour wins in little over a year.
Still, playing alongside your hero Woods at The Open is a different ball-game – whatever you have achieved.
"When I was told, I thought it was a wind-up," Wallace said.
"What I have said to my team is this is the culmination for me for all the work I have done – the reward is to play in an Open Championship with Tiger Woods. It's only my second Open and it will be a proud moment. 

"Hopefully I can stick to my gameplan, and produce in front of him. He is my hero and it caps everything. It is probably the biggest moment in my career to date and hopefully It can kick me on for the rest of my career."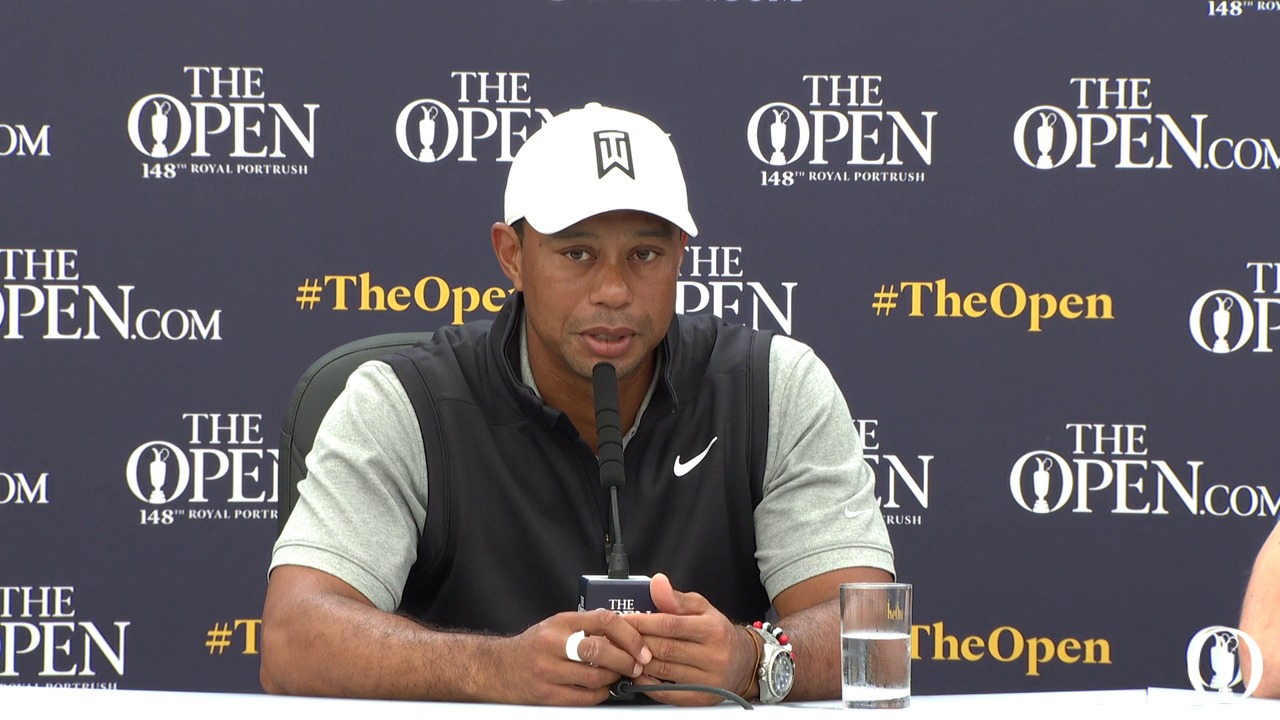 Wallace must now look back and wonder 'what if'. What would have happened if he packed it all in, as he once thought of doing?
He sent his CV off to agencies in the hope of moving into golf management. Luckily, he did not get a phone call back.
Instead, he ploughed on with his game. His world ranking, once as low as 1156th, gradually improved and within two years he cracked the top 200, reached the European Tour and then won on his third start at the Portugal Open.
Further wins followed at the Indian Open, BMW Invitational Open and Made in Denmark last year, improving his ranking and qualifying him for bigger tournaments. A Masters debut came in April, where he won the par-three competition but missed the cut.
That, and the negativity that followed – from inside and outside his camp – fuelled his pair of PGA and US Open performances.
"It gave me a little bit of a kick up the backside. There were people telling me I could not do it in big tournaments and I then went and came third at the PGA and did well at the US Open.
"I didn't prepare well enough at the Masters. I practised too hard. I had a week of great build-up, I played with Sir Nick on the Sunday, nine holes on the Monday and then with Rory [McIlroy] on Wednesday,
"I won the par-three competition so I had the best run-up ever but it is also very tiring. I know what I needed to do for the PGA, I went into New York on the Monday and didn't do anything.
"I was ready and relaxed and came third."
Relaxed is perhaps not the first word that is associated with Wallace, an often spiky character when out on the course.
But he has looked nothing but chilled out at Royal Portrush, a course he insists is set up perfectly for his game.
He warmed up with an impressive showing at the Scottish Open, where he shot 17-under-par and finished in T-14, and has already spent plenty of time on the Dunluce Links – playing alongside local hero Darren Clarke.
"I played with Darren and had a look around. It is going to be an amazing Open. It is his home track so I learnt a lot from him, made a lot of notes," he added.
"I have a good eye for it already. In four days, it could play differently eight times – each nine holes could be different. I am ready for a fight because that is what I believe you have to do to win The Open."
The weather will inevitably play its part this weekend. The wind that rolls in off the Atlantic can be fearsome and that could lend itself to British and Irish players.
Wallace certainly hopes so.
"I have played in enough majors now. I am going into this week knowing what I need to do, I don't have to go hitting lots of balls to get myself ready," he said.
"My skillset is either there or it is not and I feel it is there.
"I want to save as much energy as possible, especially with my emotions. I like to grind, I want this as hard as possible because I feel some of the others won't be used to it. I like it as tough as possible."
His journey has been exactly that.
The Open Release